Our school offers a variety of courses and opportunities.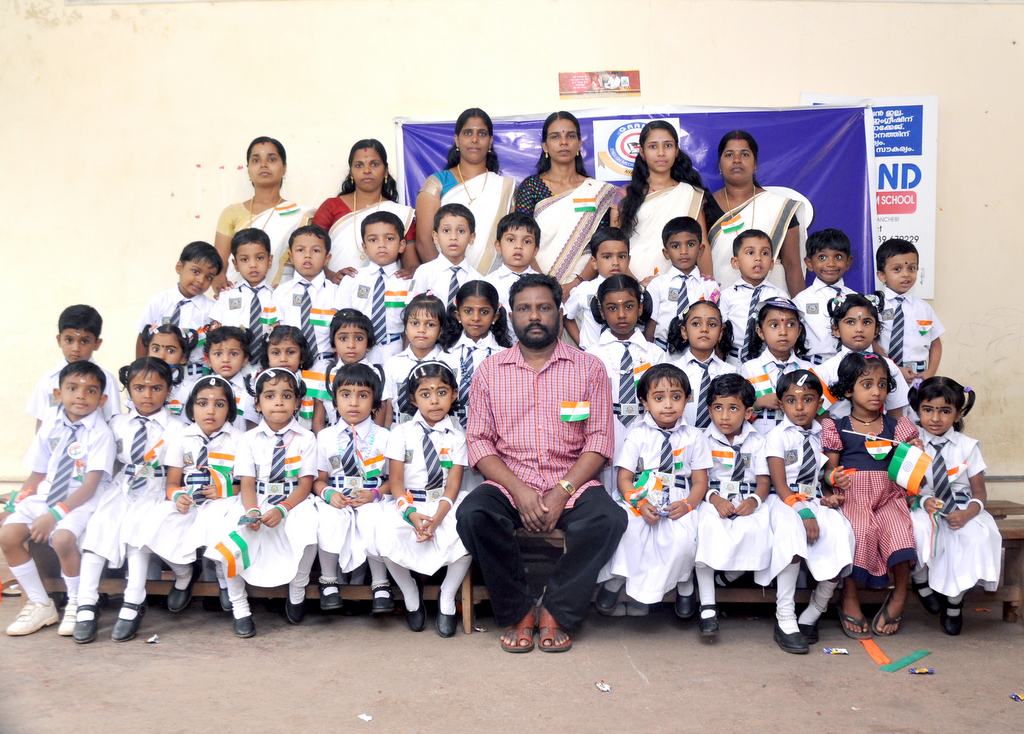 Our Smart Students
A word from the Principal
Dear Parents and Caregivers,
At GRAND we strive to provide an education that meets the needs of all children. We offer a wide and varied curriculum taught by enthusiastic, talented staff. We acknowledge that academic success is not something all students find easy, however our goal is to have all our students realise their potential. With this in mind, we endeavour to provide programmes that meet the needs of all individuals.

When appointing staff, our highest priority is to find teachers who have a passion for teaching and who love working with children. This is because we believe children need to feel safe, happy and valued by their teacher, before quality learning can take place.

At all times students at GRAND are encouraged to think positively about what they have achieved. This climate ensures students feel good about themselves and celebrate not only their own, but, the achievements of others. This attitude is reinforced by the school's "Steps for Success," which is our curriculum and underpins everything we do.

Considerable emphasis is placed on the key learning areas of English and mathematics. The Board of Trustees and staff acknowledge that without a firm grounding in these subjects our students' learning in other areas is compromised.

We encourage involvement in sport and the arts, because we firmly believe students in today's world need skills to express themselves, be it on the sports field or through music and drama.
We are extremely lucky to have a spacious attractive environment.

The children learn in a well disciplined, structured atmosphere, where achievement is celebrated by all. If you would like your child to be part of this great little school, we would welcome your enrolment.

I look forward to hearing from you.

Vasantha Kumar, Principal
GRAND English School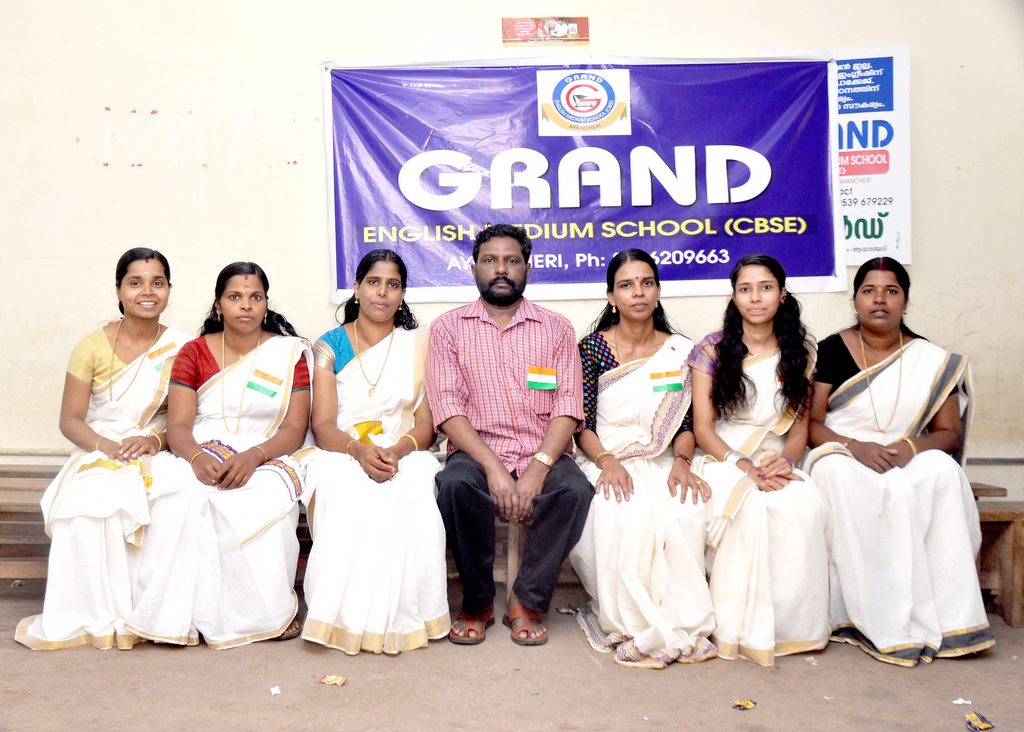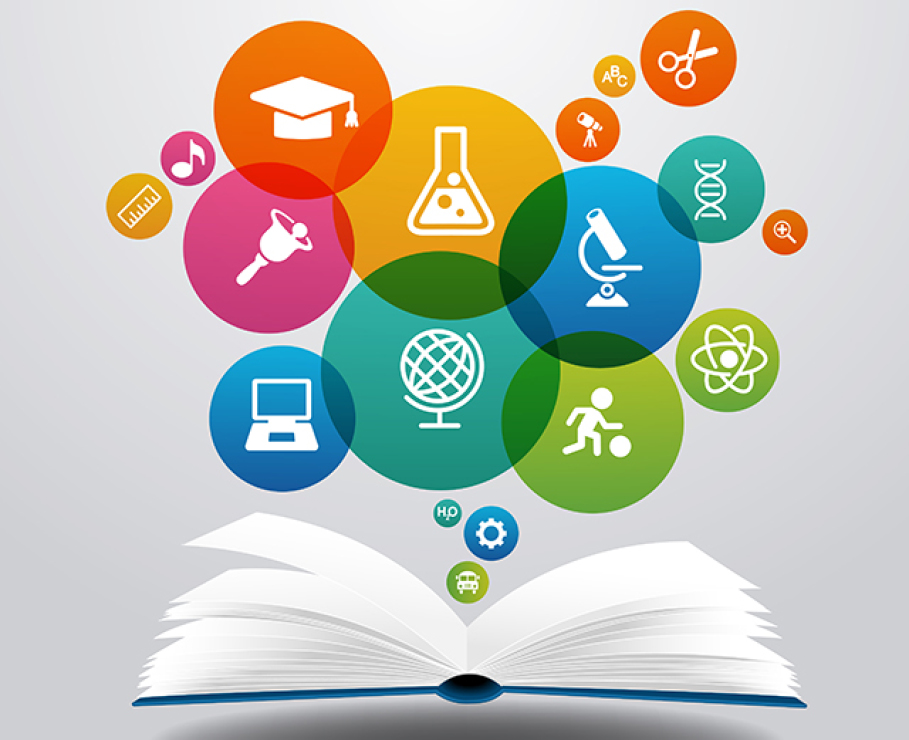 The school follows the syllabus prescribed by the Central Board of Secondary Education, New Delhi. The medium of instruction is English.
Activity centered
Provides stimulating learning environment both inside and outside the class room
Cultivates an attitude of being compassionate towards nature and one's fellow beings
Instills competence and confidence
Inspires a love for learning and intellectual vibrance
A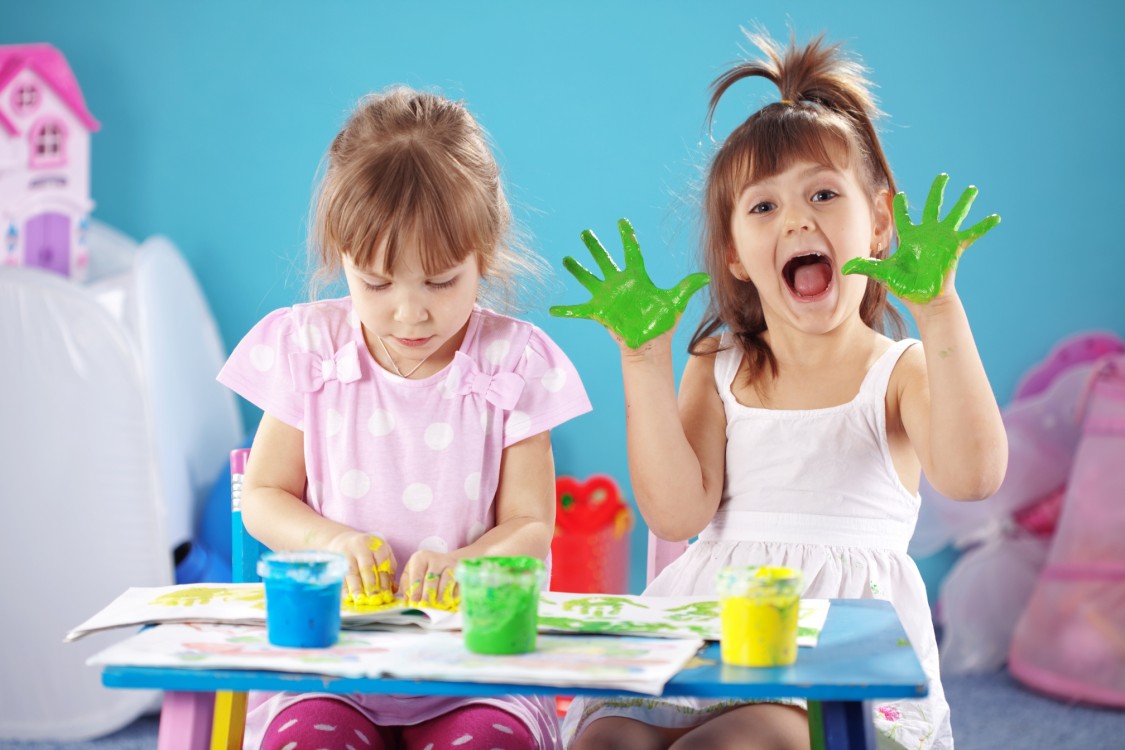 Extra / Co-Curricular Activities
Dance
Dance is one of the extracurricular activity offered by the school. Dance classes are compulsory for students. Students can choose one from among Dance, Music or Art.
Art & Craft
Art is the harmonious and luminous vehicle of thought while craft crystallize emotion into thought and then fix it in a definite form. The art and craft department of the school employs a method for the symmetrical formation of beauty and caters to the classes.
Co-curricular
The school offers a wide spectrum of co-curricular activities aimed at developing the talents and creativity of the students and to support classroom activities.
Art and Craft, Dance, Music, Athletics and Games, Dramatics,P.T, Computer Studies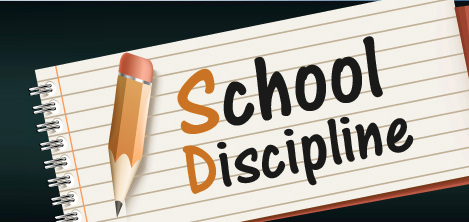 Discipline
Discipline is an integral part of the learning process. To develop self-control, a student must be trained to bridle emotions and impulses, to live in harmony with others, to respect family traditions, to keep the laws of the country and to obey the commandments of God.
All students shall be in the school premises at 8.15 am, 5 minutes before the morning bell and taking part in the solemn morning assembly in an orderly and respectful manner.
In the afternoon, students should be in their classrooms at the first bell and maintain silence. Classes will commence at the first bell.
Each student must bring their Students' Academic Planner to school every day and have it with them in every class.
The school expects students to be polite, friendly and well behaved in and outside the school. They should be respectful to their elders and teachers, and considerate to their juniors; honest and truthful at all times.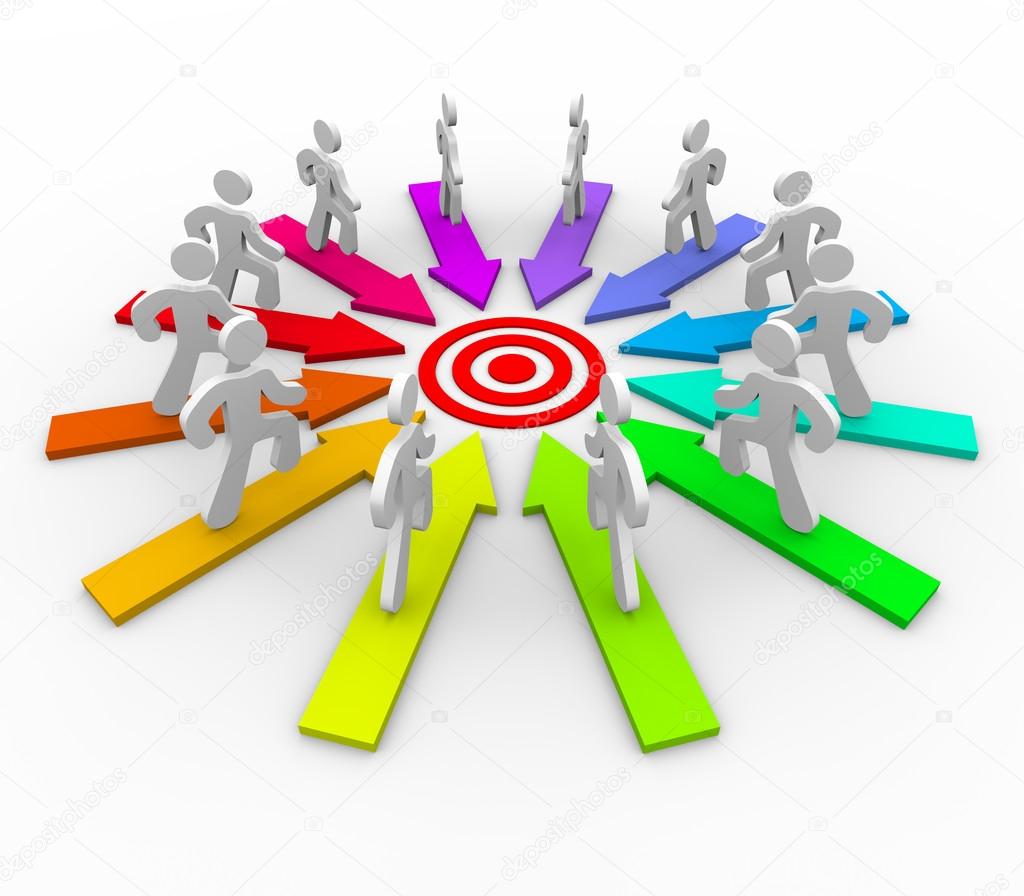 AIMS AND OBJECTIVES
Primarily to provide Catholic children sound education based on religious and moral values. However, admission is open to all good and earnest candidates irrespective of caste and creed for we base our training on the Fatherhood of God and the consequent Brotherhood of all men.

To ensure that children acquire the kind of academic excellence which will lead them to the understanding of concepts and principles so that the search for knowledge becomes a life-long quest.

To acquire a positive attitude to life and patterns of behaviour required to live in harmony with other individuals and with nature.

To develop the total personality and help the child to be anchored in the cultural heritage of our nation.

To enhance academic excellence

To stimulate creativity and innovation

To cultivate qualities of understanding, cooperation and synergy

To inculcate awareness of the socio-cultural needs of the community

To nurture a vision for international unity and global citizenship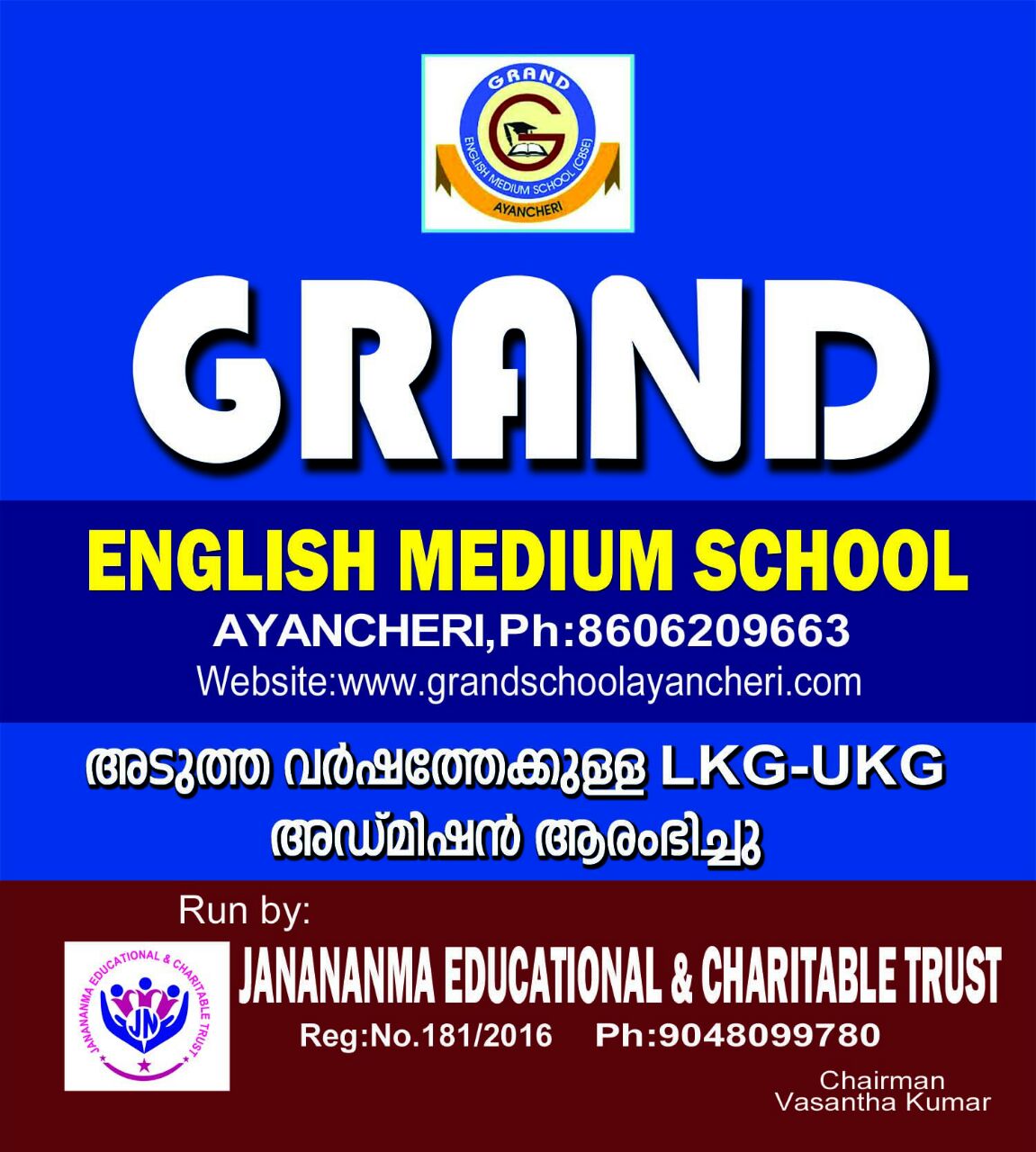 Aims & Objectives
To enhance academic excellence
To stimulate creativity and innovation
To cultivate qualities of understanding, cooperation and synergy
To inculcate awareness of the socio-cultural needs of the community

To nurture a vision for international unity and global citizenship
Faculty & Administratives
The backbone of an educational institution is its faculty. Grand School has a strength of well trained teachers compriseing of Post Graduate teachers, Trained Graduate teachers, Nursery Teachers and teachers specially equipped to train in various extra-curricular activities.
Vision
The School is to work towards the generation of star performers with sterling character based on moral values and ethos. It is secular in spirit to reform and transform the young minds to be useful and productive citizens.
Mission
Grand school is committed to the facilitation of human growth and upliftment , by offering to young minds, perennial sources of knowledge. The School aims to evolve and grow as a center of educational excellence, making the students academically superior, and ethically sensitive, which together would improve the quality of human life.